Bildlist: Responsive Web Design & Web Development
In case you ever wondered, who made that perfect roof down the street, or if you find yourself in an endless quest for the perfect plumber, BildList is the app you have been waiting for.
The BildList application allows service providers to create professional profiles, add job history to their portfolio and include a service map of the areas they operate. The interactive map shows all listed projects with locations, descriptions and images, thus making the discovery process for a homeowner convient and intuitive.
It seemed so simple at first, but as we dug deeper we discovered many hidden challenges. We started our process by exploring a number of different ideas on the subject.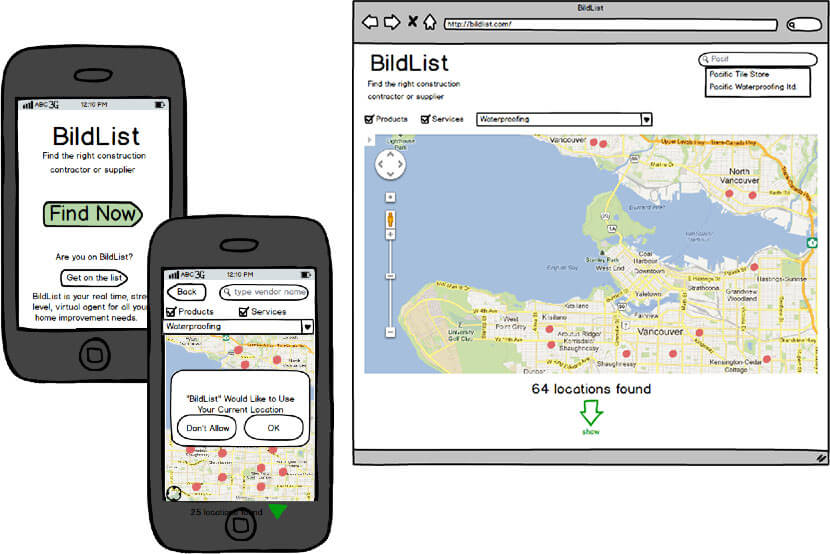 ...and then design and development work started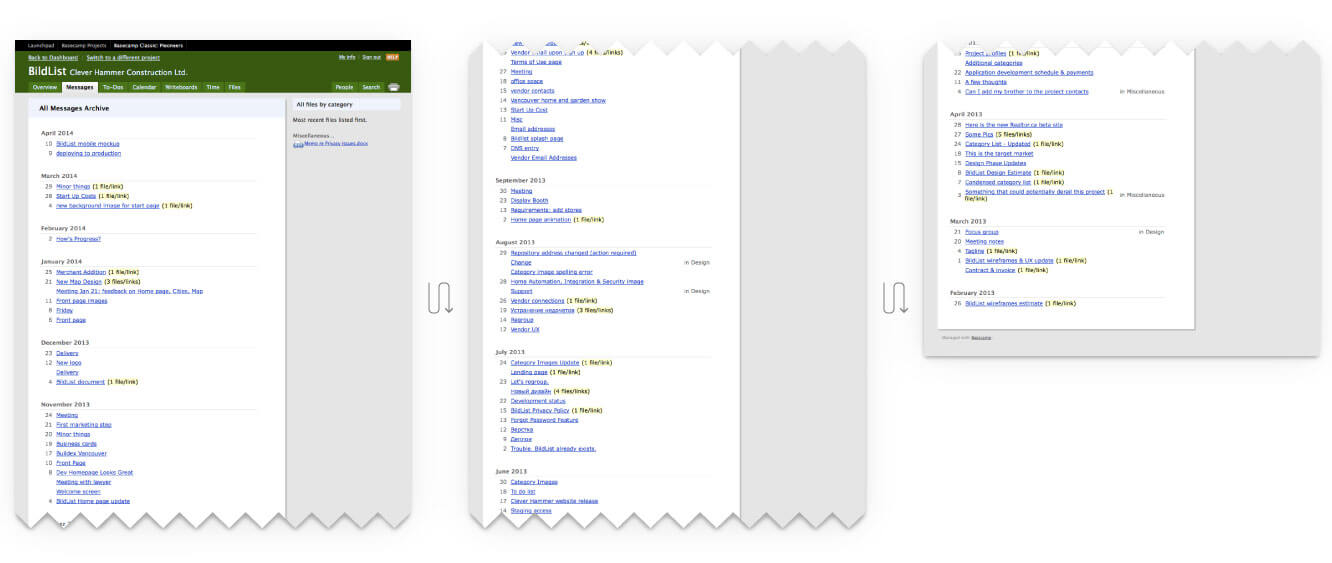 It appears that a search field provides a good interface. And an expandable search field for those who know what they are looking for is even better.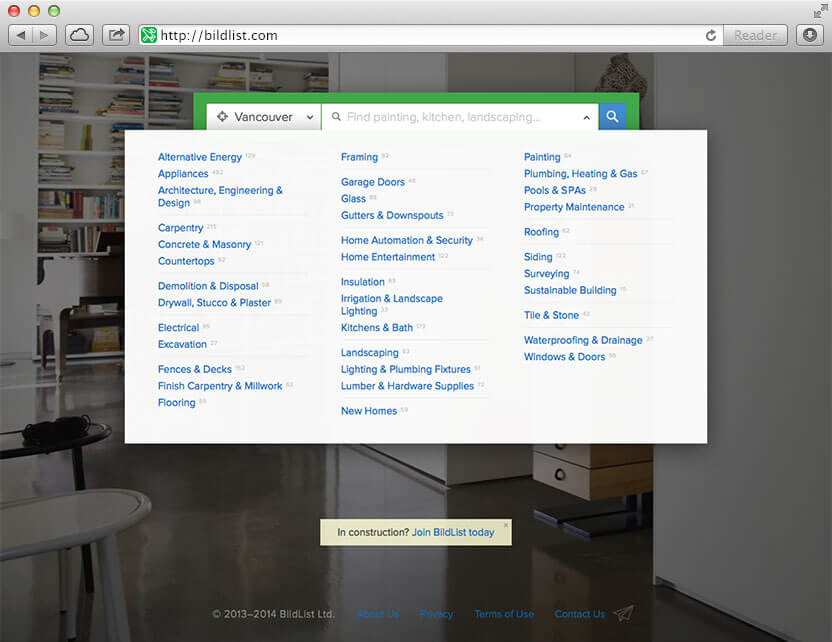 The map provides important location information...
...a way to explore projects completed nearby: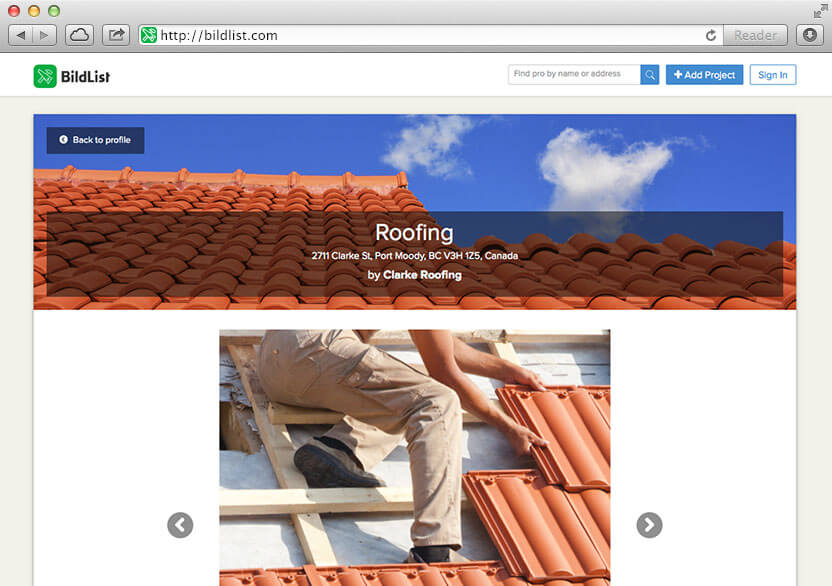 ...as well as make your final decision: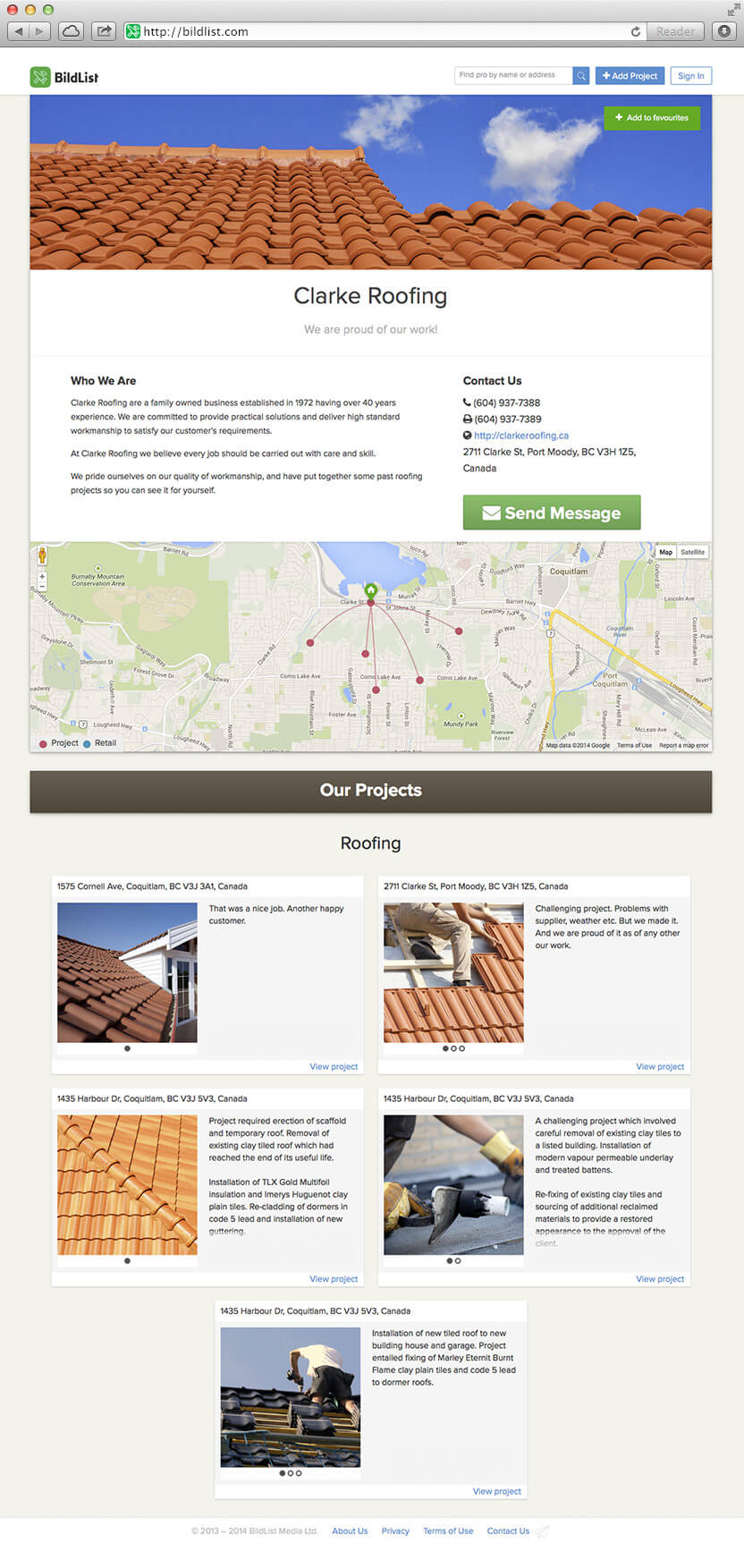 As a web development project, BildList started with refining ideas and drafting wireframes to identify the product scope. With inspiration and a careful design process, the initial user interface was shaped and brough to life with a few of our favourite technologies, Ruby on Rails, Twitter Bootstrap, and KnockoutJS.
The on-the-go component is critical for the application since most homeowners want to use their phone or tablet to discover projects completed by contractors in their local area and make contact without having to open a second app or website.
This is how BildList was born and as in any new startup, it is just beginning down the road to success. In the future we will continue to support them as they attract their first million visitors and as they expand across mobile platforms including iOS and Android.
Building something great? Tell us about it.
Contact us today