Stage 3 Systems: SVRS Web Design & Development
Seaspan Vessel Reporting System - tracking the efficiency. Sometimes dashboard means something more than a bunch of numbers and pie charts. Sometimes, especially when you are running vessels carrying 300,000 metric tonnes of cargo, you really need to see what's happening right now. All that cargo amounts to a large investment and when Seaspan needed a way to protect investment they came to us to come up with something efficient and elegant to help them.
Our solution is essentially an implementation of the "sparkline" concept introduced by Edward Tufte in his masterpiece Beautiful Evidence. For Seaspan we implemented it in such a way that a vessel manager easily grasps everything that brakes pre-calculated limits.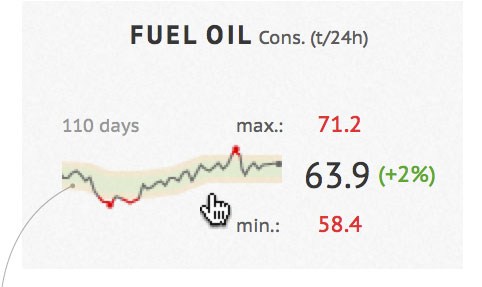 Thanks to coloured zones it's easy to see any suboptimal performance and take needed actions before things get out of control.
Mobile access on iPhone, iPad and other devices becomes essential when you need to make on-the-spot decisions and require critical information and the ability to sign your real signature to make it official.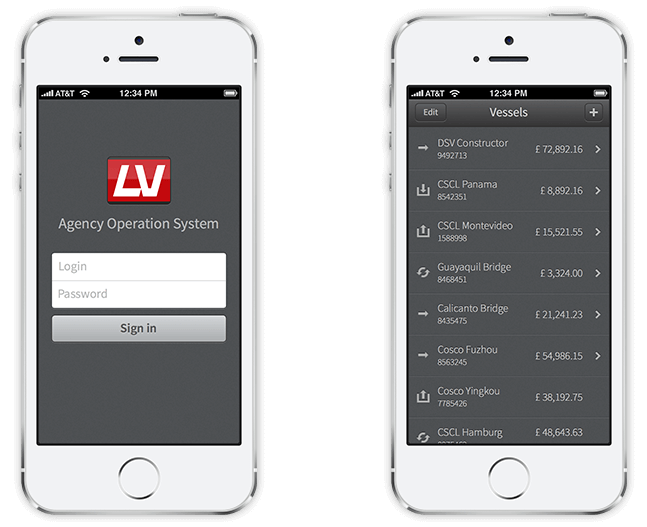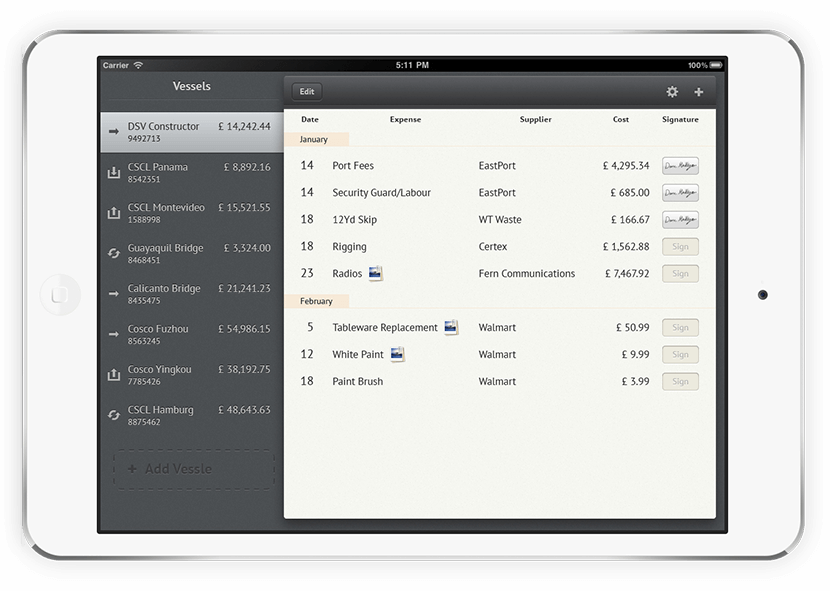 And if you are in the office, it's great to see what's going on real-time on a huge screen on the wall.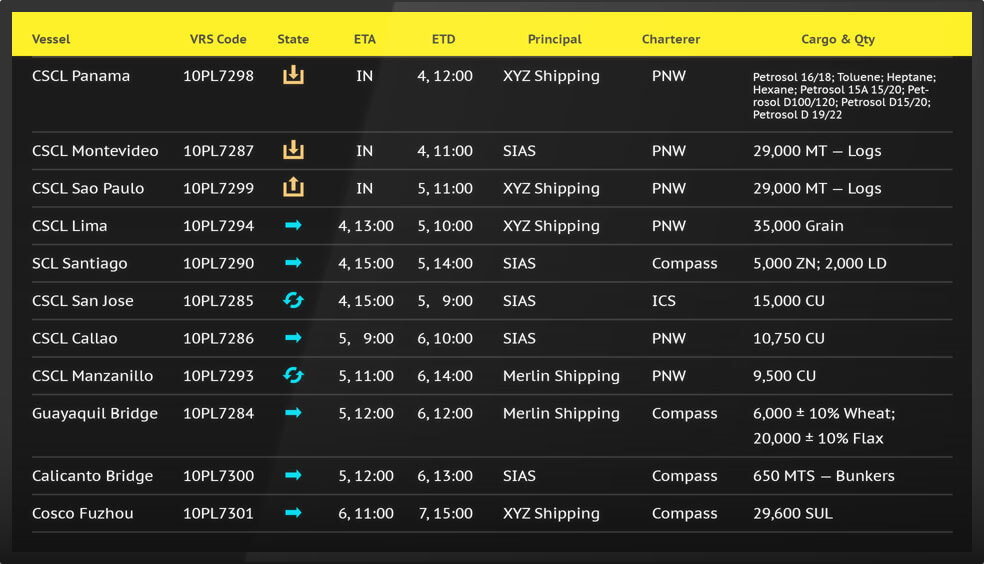 Building something great? Tell us about it.
Contact us today