Elevating Healthcare Information Sharing - The Sosido Web Application Revamp
A successful collaboration between Pieoneers and Sosido to streamline healthcare information sharing with an innovative web application overhaul.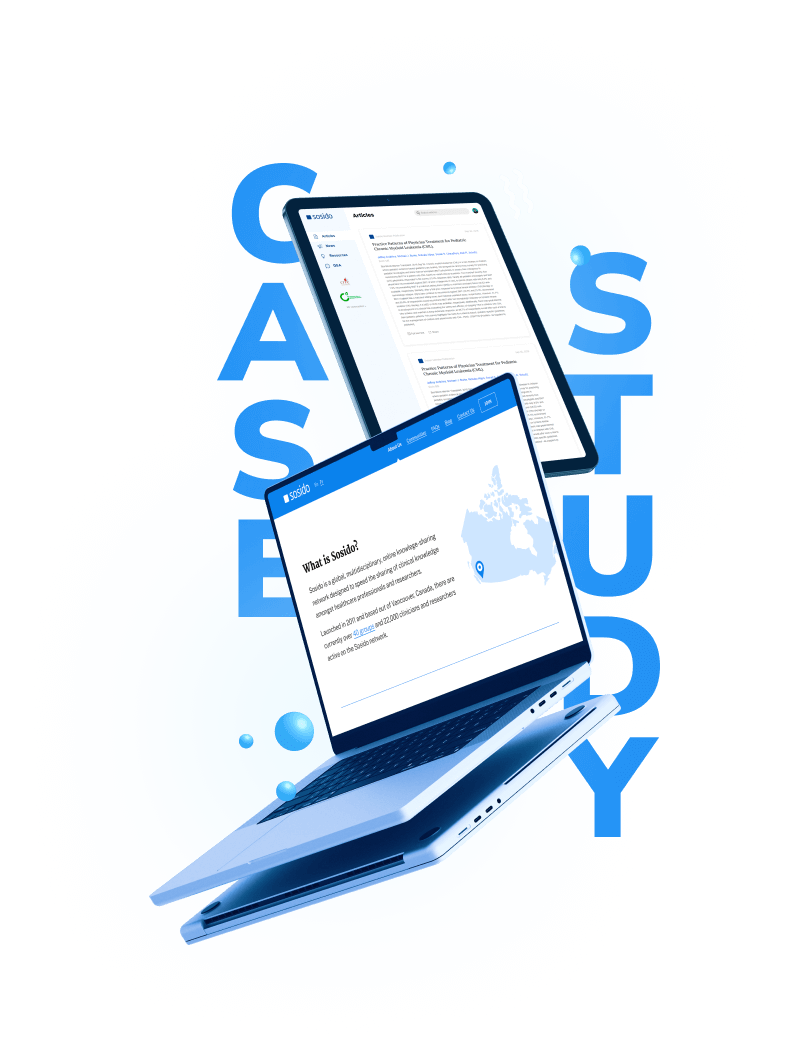 Clients
Sosido Networks
Vancouver, BC
Industry
Health and Wellness
Healthcare
Scope
Tech Strategy
UX-UI Design
Web Development
Mobile App Integration
Technology
AngularJS
PostgreSQL
Ruby on Rails
Heroku
Introduction
Sosido, a prominent network for healthcare professionals, hired Pieoneers to revitalize their web application. They aimed to simplify information exchange, foster idea sharing, and enhance collaborations among healthcare professionals. Merging Sosido's vision with Pieoneers' technical proficiency resulted in a productive digital solution improving healthcare information sharing.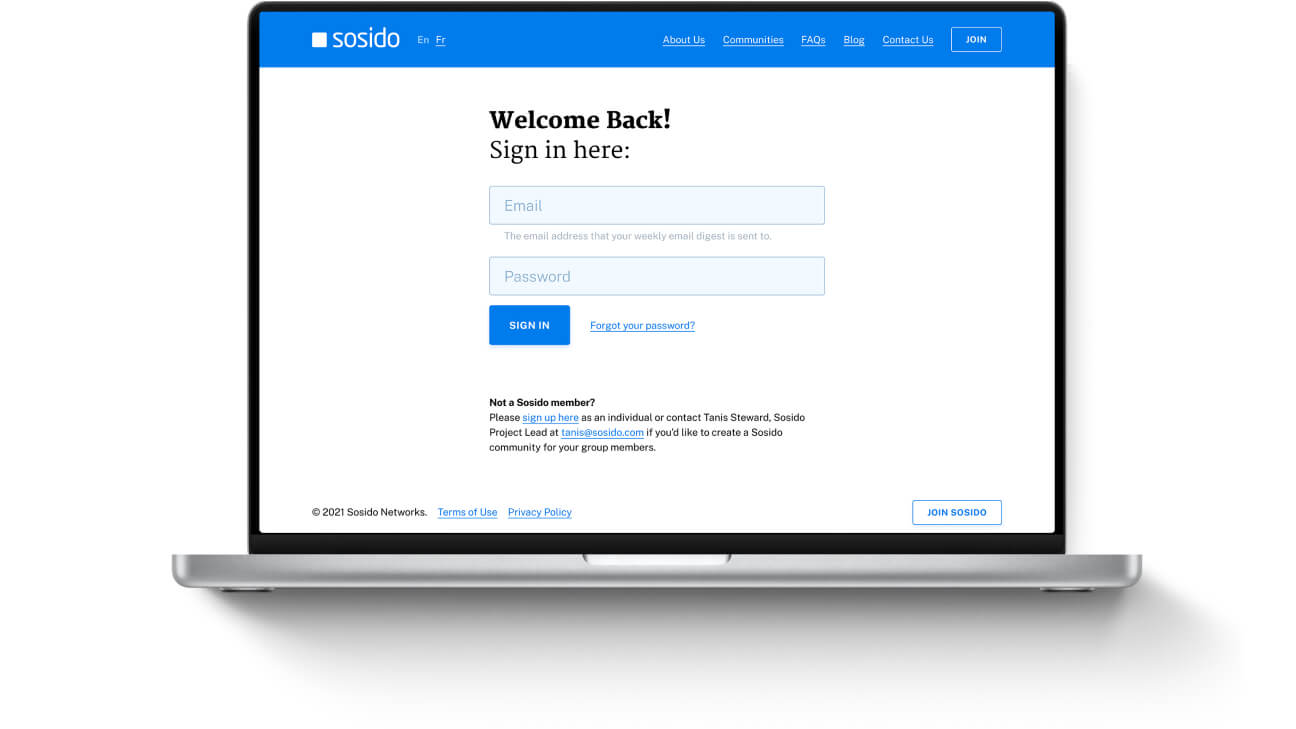 About Sosido
Sosido is a knowledge-sharing network designed to facilitate the sharing of clinical expertise and research amongst healthcare professionals. The platform acts as a bridge, ensuring that medical professionals can easily share and access crucial information, from published research findings to important clinical updates.
A significant feature of Sosido is its integration with PubMed. This integration provides users with automatic weekly email digests, summarizing the latest publications from their respective fields. Consequently, healthcare professionals can remain updated on recent advancements and insights without having to sift through the vast expanse of medical literature.
Associations and healthcare professionals join the network to boost intra-member cooperation and foster informed discourse. This active participation aids members in forging tighter-knit communities, keeping abreast of contemporary research, and exchanging clinical insights—all of which converge to elevate patient care standards.
Project Goals
Sosido aspired to revamp their web application to enable a smoother and more effective communication platform for healthcare professionals. In line with this vision, the following project goals were identified.
System Revamp. Modernize the existing application for enhanced communication capabilities.
Intuitive Features. Implement user-friendly functionalities for easy access to pertinent content.
Seamless Integration. Assure fluent merging with existing Sosido services for a unified user experience.
User Engagement. Increase user involvement through a well-planned, engaging user interface.
Delivering Robust Solutions
To accomplish these goals, Pieoneers employed a strategic technology updates and future-focused UX/UI design.
Tech Stack Assessment. Conducted an in-depth analysis of the existing Rails application and infrastructure to pinpoint areas in need of enhancement.
Technology Modernization. Revamped the application utilizing AngularJS, PostgreSQL, and Heroku, bolstering its robustness, safety, and scalability.
New Feature Implementation. Rolled out fresh features, including personalized news feeds, discussion threads, and advanced content filters, to heighten the user experience.
Integration Excellence. Achieved seamless integration with the existing services of Sosido, ensuring a unified and consistent user journey.
UX/UI Design for Future
Development
As part of our forward-thinking approach, Pieoneers worked on UX/UI designs toward the end of the project, laying the groundwork for Sosido's future enhancements.
Results
The collaboration between Pieoneers and Jevitty Life Science Corp. resulted in the successful launch of the Jevitty app, with the following outcomes:
Enhanced user experience.Streamlined navigation and layout to facilitate user engagement and improve overall user satisfaction.
Mobile-first design.Ensuring a seamless browsing experience for users on smartphones and tablets.
Refreshed brand identity.Incorporating the new Jevitty Scan by sosido Imaging branding for a cohesive and professional appearance.
Easy content editing. Allowing administrators to quickly update the site's content without technical hurdles.
Pieoneers has proven to be an outstanding tech partner.
Pieoneers has proven to be an outstanding tech partner. When we faced challenges with Heroku discontinuing support for our app's Ruby on Rails version in 2020, we found ourselves in a bind. But Pieoneers stepped in and swiftly provided a resourceful and economical containerizing solution. They executed the plan flawlessly, meeting our deadline without a hitch. Working with their knowledgeable and seasoned team has been an absolute pleasure.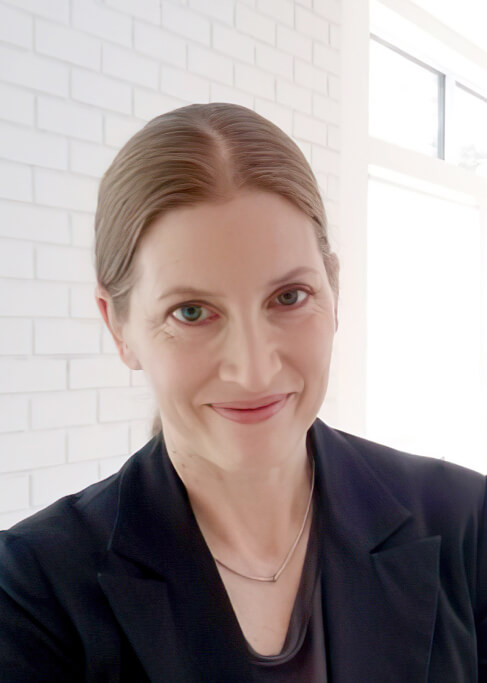 Tanis Steward Co-Founder and CEO, Sosido Networks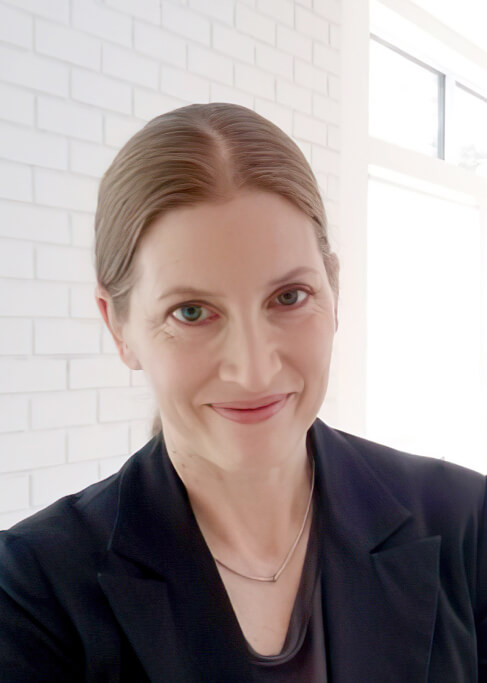 Conclusion
Sosido and Pieoneers' collaboration resulted in a refreshed web application, prepared for future expansion. With its updated technology stack, new features, and groundwork for improved UX/UI design, Sosido is poised to continue fostering its mission of connecting healthcare professionals and facilitating knowledge transfer.