TED: TEDxKyiv Website Design & Development
We hope you are already familiar with TED. If not, we encourage you to go and check it right now. TED is great and TEDx allows the conference to scale and in doing so, brings the world of TED to more places and more people. TEDx events are local independent events with the same goal and ideology as TED. Because TEDx events are "independent" organizers are on their own and need to make it happen without outside support from TED.
To help organizers host a successful TEDx event in our home city of Kyiv we took on web and mobile development and made a working site out of mockups designed by Dmytro Babych Studio. The TEDx and Pieoneers Software Inc teams worked together to ensure the event was launched on time and that all the event materials and videos could be saved and shared by the TEDx community through social media and a new Wordpress blog.
An all new web application launched in time for the TEDxKyiv team to announce their upcoming TEDx event, invite and introduce all speakers and the conference agenda. All event videos and speakers for all past events are now available in the archive section.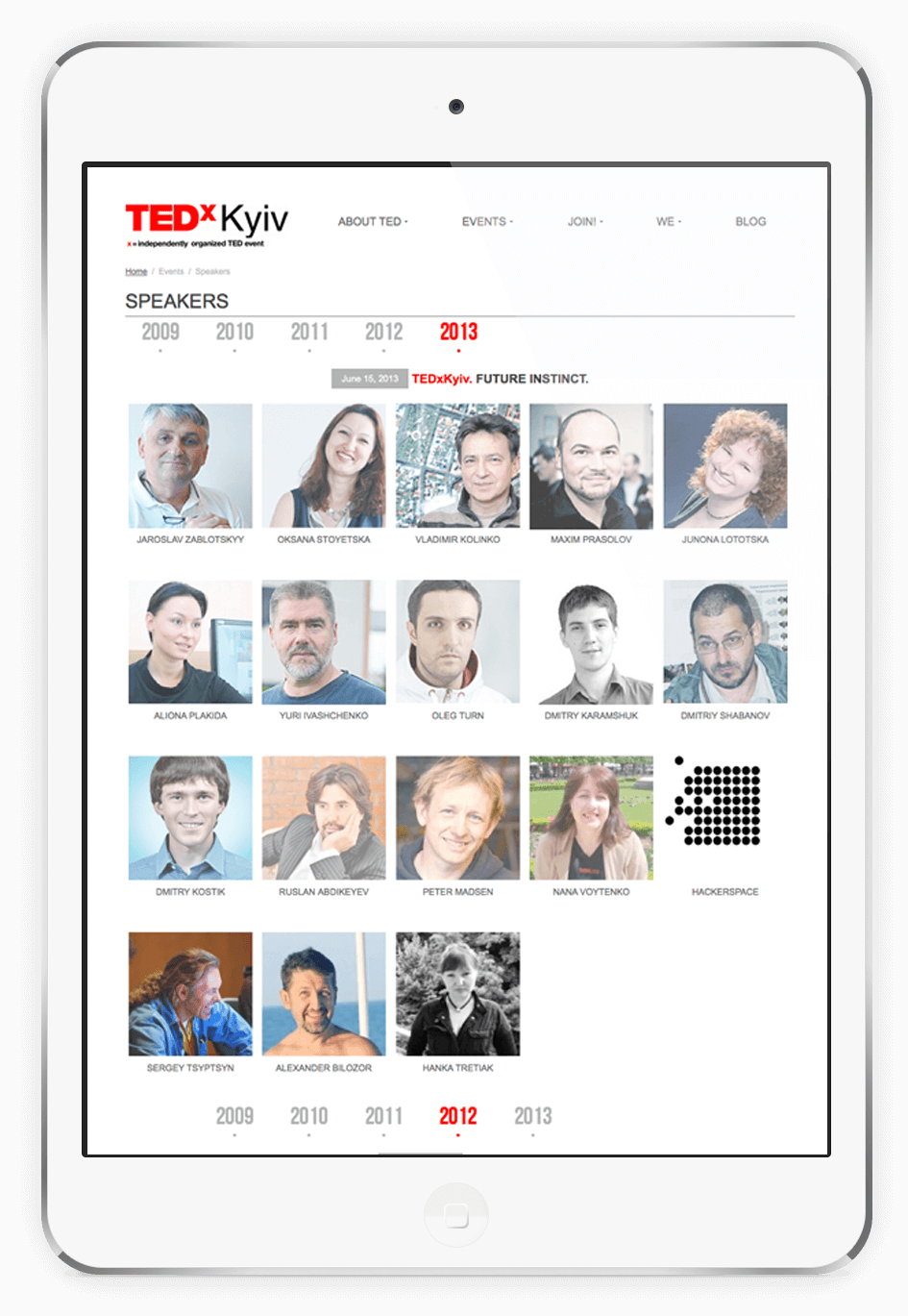 Building something great? Tell us about it.
Contact us today