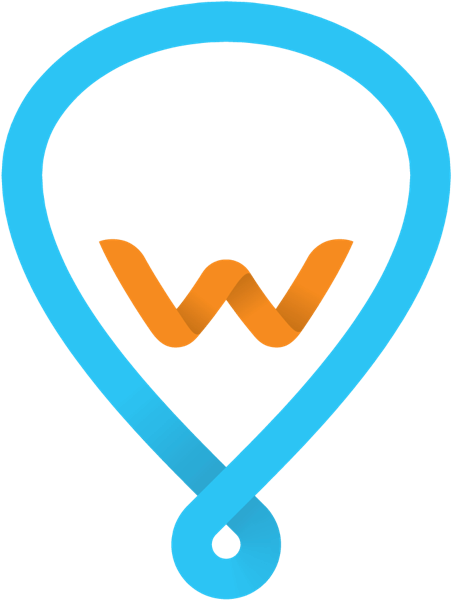 Mobile app design & development for advanced software to track, analyse and improve happiness in the workplace.
Client location: San Francisco, CA
Project completed in September 2016
Workrise strives to help bring happiness and productivity to workplaces around the globe.
Their commitment to the scientific process and their foundation in the science of happiness helps them to go beyond the limits of the traditional survey to unlock insights and develop strategies which lift worker happiness, improve business performance, and transform company culture.
---
Our Involvement
Product strategy
Brand identity
UX & Visual design
iOS app design
Android app design
Technologies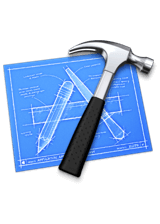 Native iOS app development
Native Android app development
The App
The Workrise app is designed to track and improve the happiness and well-being of a company's employees. Here's how it works:
Check-ins
Every once in a while the employee is asked to answer a few simple questions.
That's called a check-in.
Check-ins are uploaded to the Workrise server where the data is analyzed using advanced machine learning algorithms.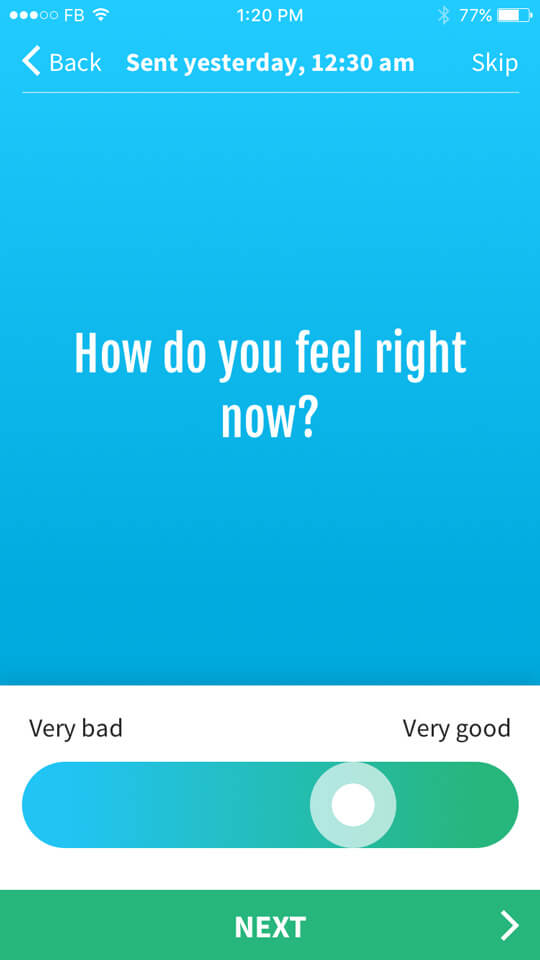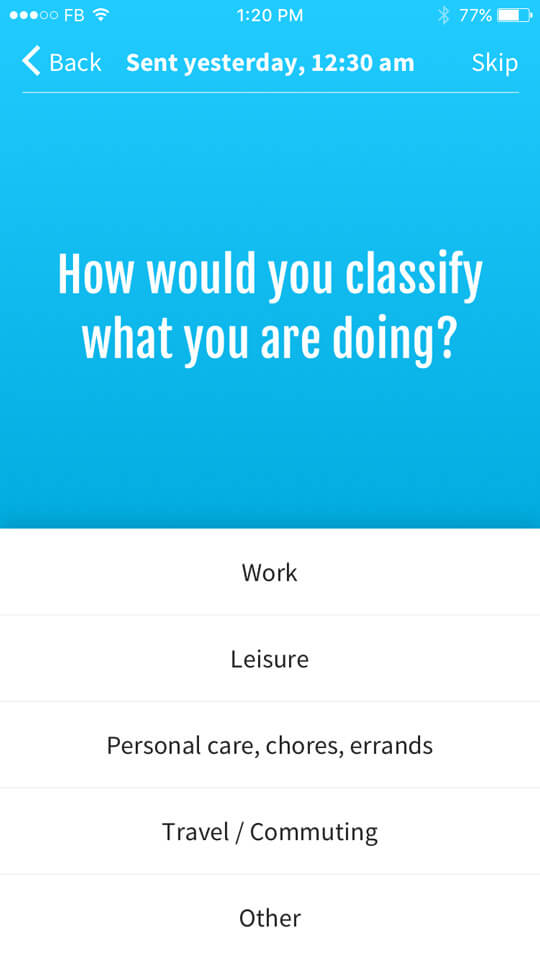 Stats
The analyzed data is returned to the user in the form of easy to understand graphs and charts.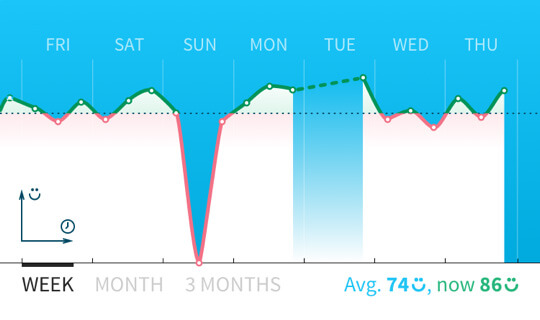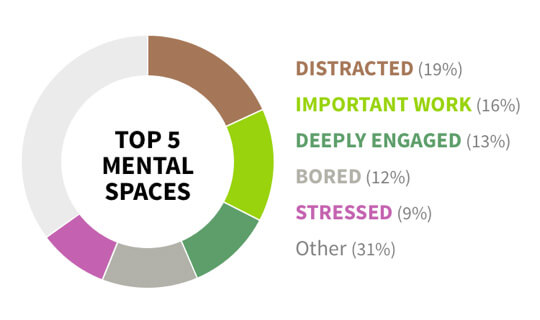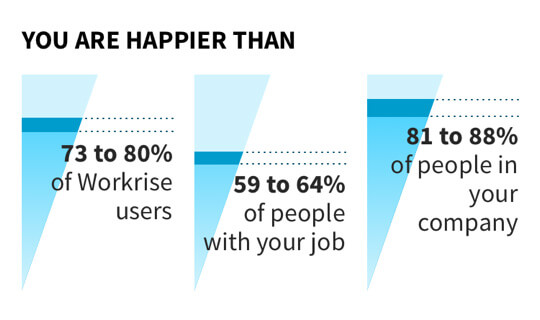 Insights
Advanced machine learning algorithms also provide personalized insights to users based on the data gathered.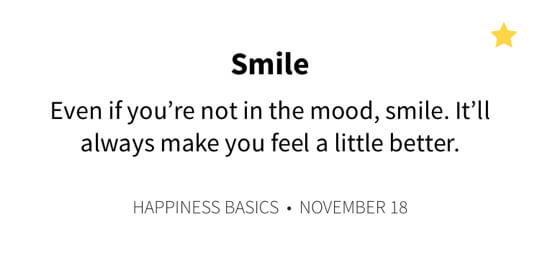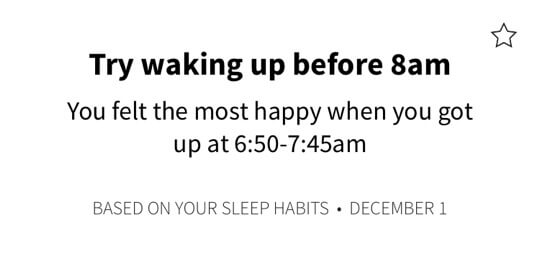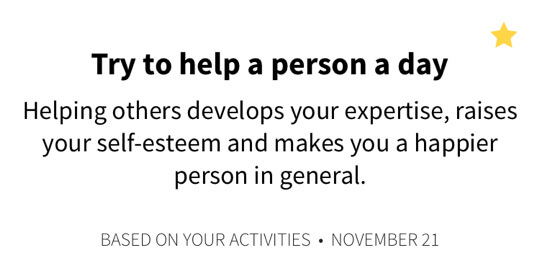 Happy and productive employees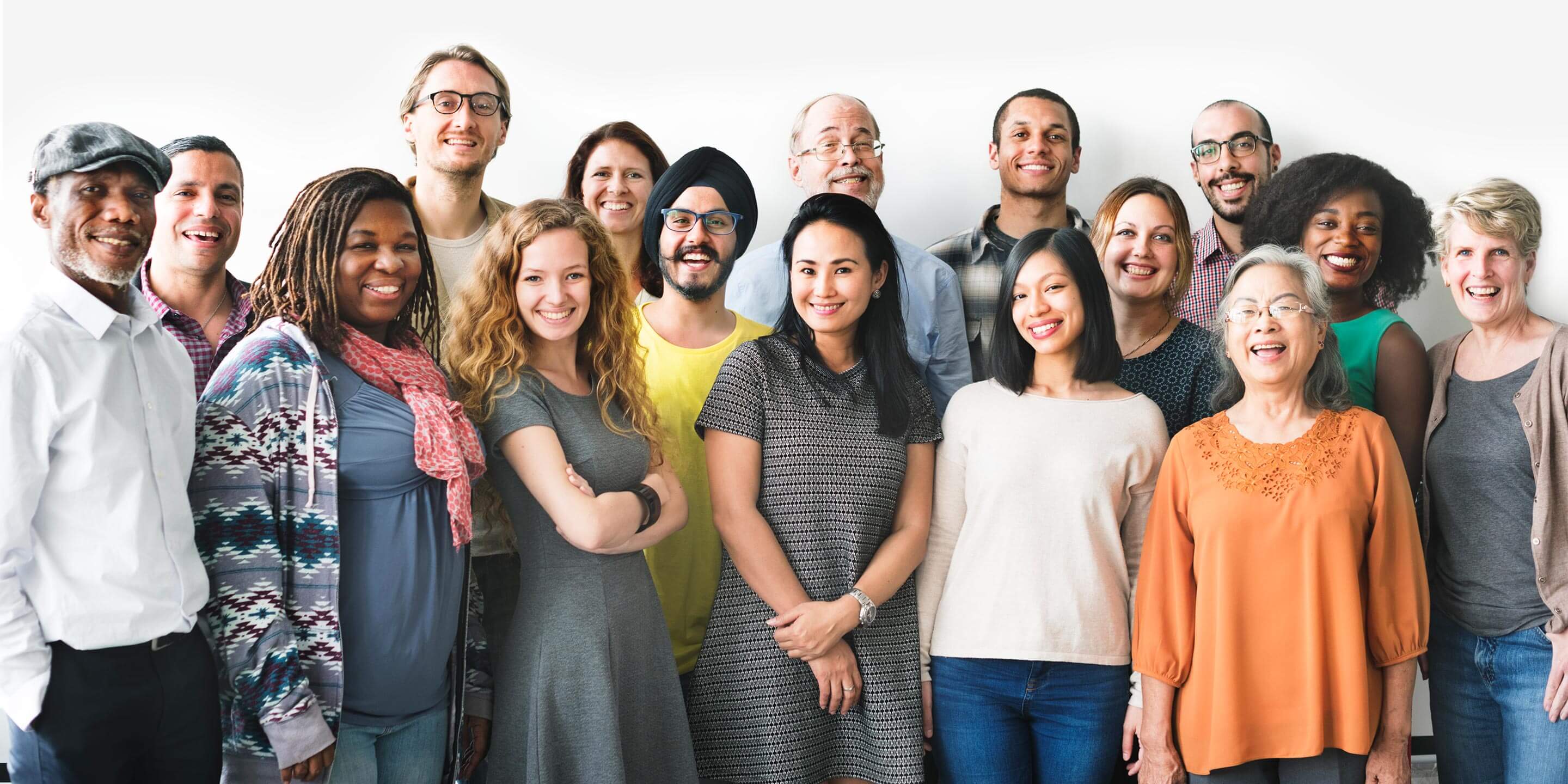 iOS/Android
Our Android and iOS apps allow Workrise to reliably and securely collect the data they need to transform the lives and balance sheets of the individuals and companies they work with.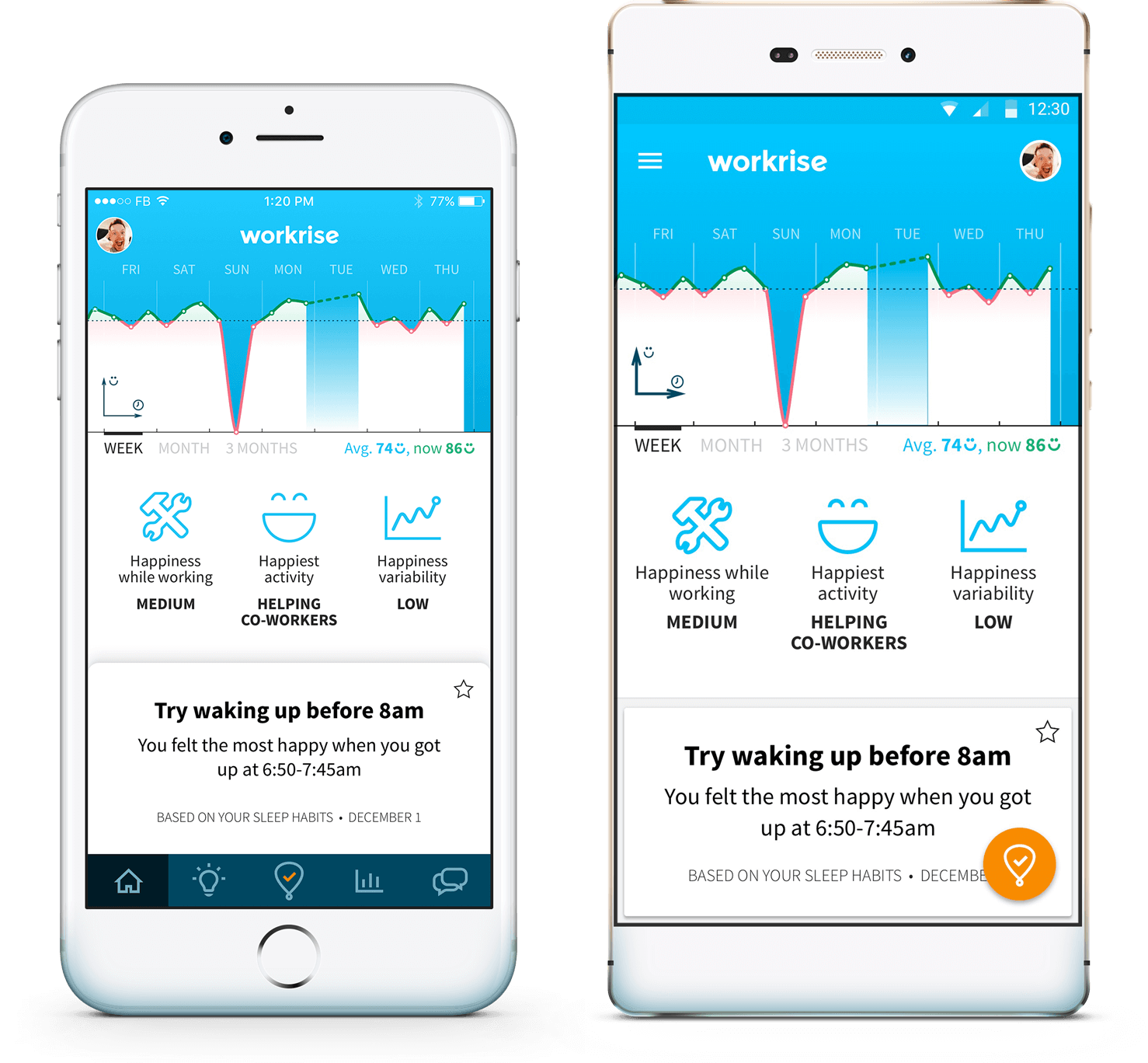 Outcomes
A professional brand
Logo, fonts, color, business cards and a variety of document templates were created so that Workrise could project a unified professional and contemporary brand image to their prospects and clients.
Stand-out iOS and Android apps
In the competitive niche of workplace happiness we helped Workrise stand out by providing attractive, intuitive mobile apps for data collection and reporting.
A full functioning platform in less than a year
When we first met with Workrise founders Matt and Anne, they brought to us an amazing idea and a roadmap for a new company. When we were done, Workrise was a real company with a professional brand and a suite of apps.
We started our iOS project in March 2016, and the Android version was started in May. We went live with customers at the beginning of August. Our app is quite good. A big part of the project was working on the design. Overall, I'm happy with how the app turned out.
Anne Hardy, CEO, Workrise PBC